Buy a Home. Receive Cash at Closing.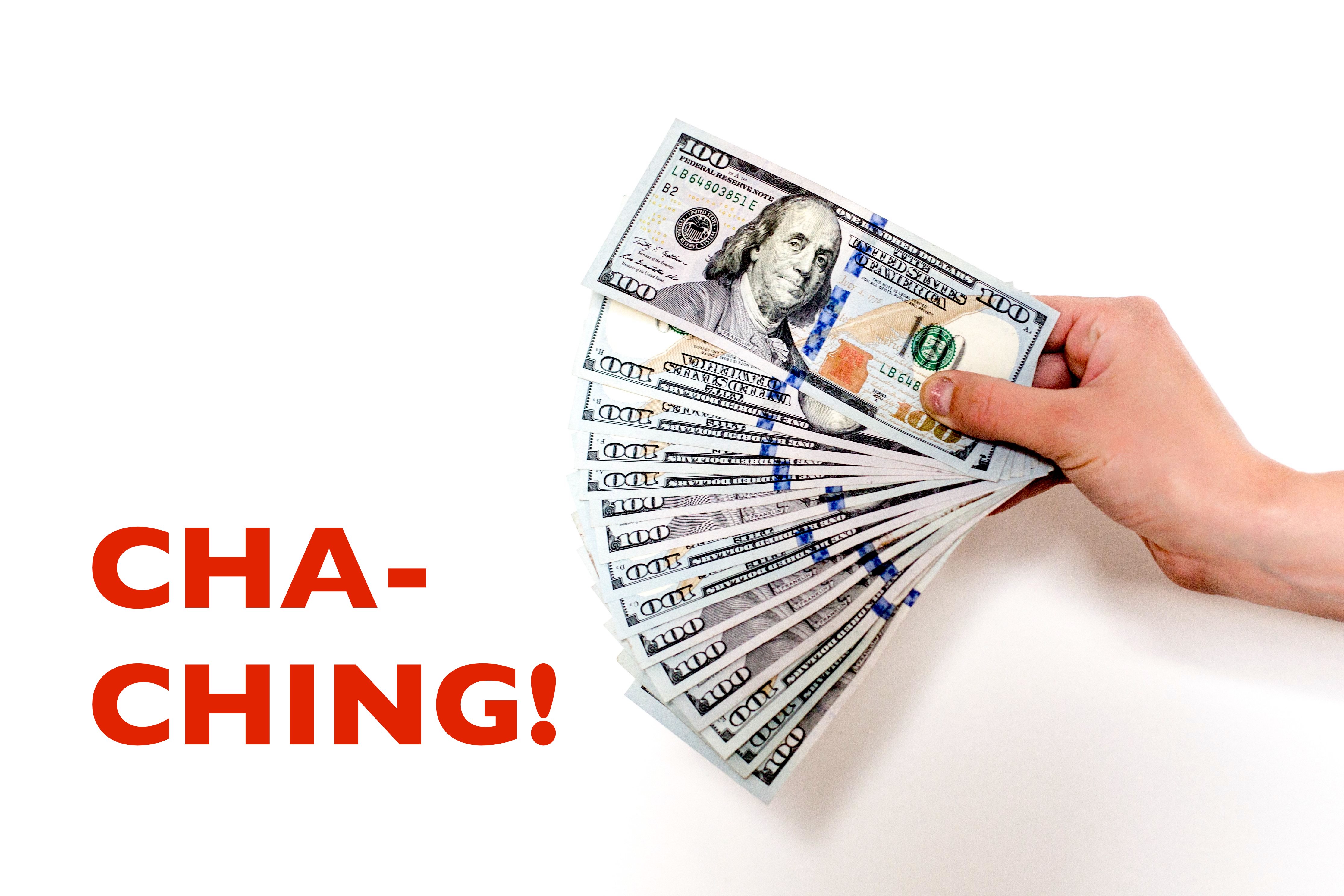 It's Simple. We offer 1% commission home buyer rebates for Central Texas homes listed in the MLS and new construction homes.
You've done the work finding the home. Now doesn't it make sense that you should receive part of the buyer agent's commission? We think you should.
Our average commission rebate is $3,750 for the Austin area. (assuming a purchase price of $375k with a 3% buyer agent commission) What would you do with that money?
Work with a local and knowledgeable Austin Realtor. Jason has over 15 years of experience serving Austin home buyers and real estate investors in the Austin area. He holds an Accredited Buyer's Representative (ABR®) designation as a professional buyer's agent and has many satisfied clients. Read the client testimonials >

Contact us today to get started >
Pro Tip – How to receive a home buyer commission rebate for new construction homes.
Buying a new construction home or building with a Central Texas home builder? Great. Be sure to contact us FIRST before entering the builder's model home. Often times home builders will refuse to pay a buyer agent commission if you tour a model home or meet with the builder's on-site sales representative without your agent "registering" you as a client. To receive your 1% home buyer rebate, Jason D. White must be listed as your agent with the builder. At the builder's model home, the sales representative will give you a registration card and the card will have a question such as, "How did you hear about us?"…check the box next to Realtor and list Jason D. White, ph 512-400-6261. Once you are registered with Jason as your buyer agent, you will be eligible for your 1% commission rebate. It's that easy.
Shopping for a home listed on the MLS? Here's what you need to know for your rebate.
Your home buyer rebate will help pay for closing costs and moving expenses and the commission rebate is credited to you at closing.
You've probably already started shopping for your Austin area home by searching on real estate websites. Perfect! Now that you have an idea of what you are looking for, be sure to get prequalified for a mortgage (if you're not paying cash). We can help get you connected with a local loan officer, if needed. The process only takes about an hour and can be completed over the phone and online.
Next, before you contact any listing agents about homes you are interested in seeing, be sure to contact us FIRST. This will help ensure that a buyer agent commission will be paid and that you will receive your home buyer rebate at closing.
Our service includes showing you the home(s) you are interested in, preparing the offer to purchase, submitting the offer to the seller's agent, negotiating agreeable terms and repairs, and guiding you along the way to a smooth and successful closing.
Your 1% commission rebate is paid at closing. That's it. Simple.
Contact us today to get started >
Service Area Map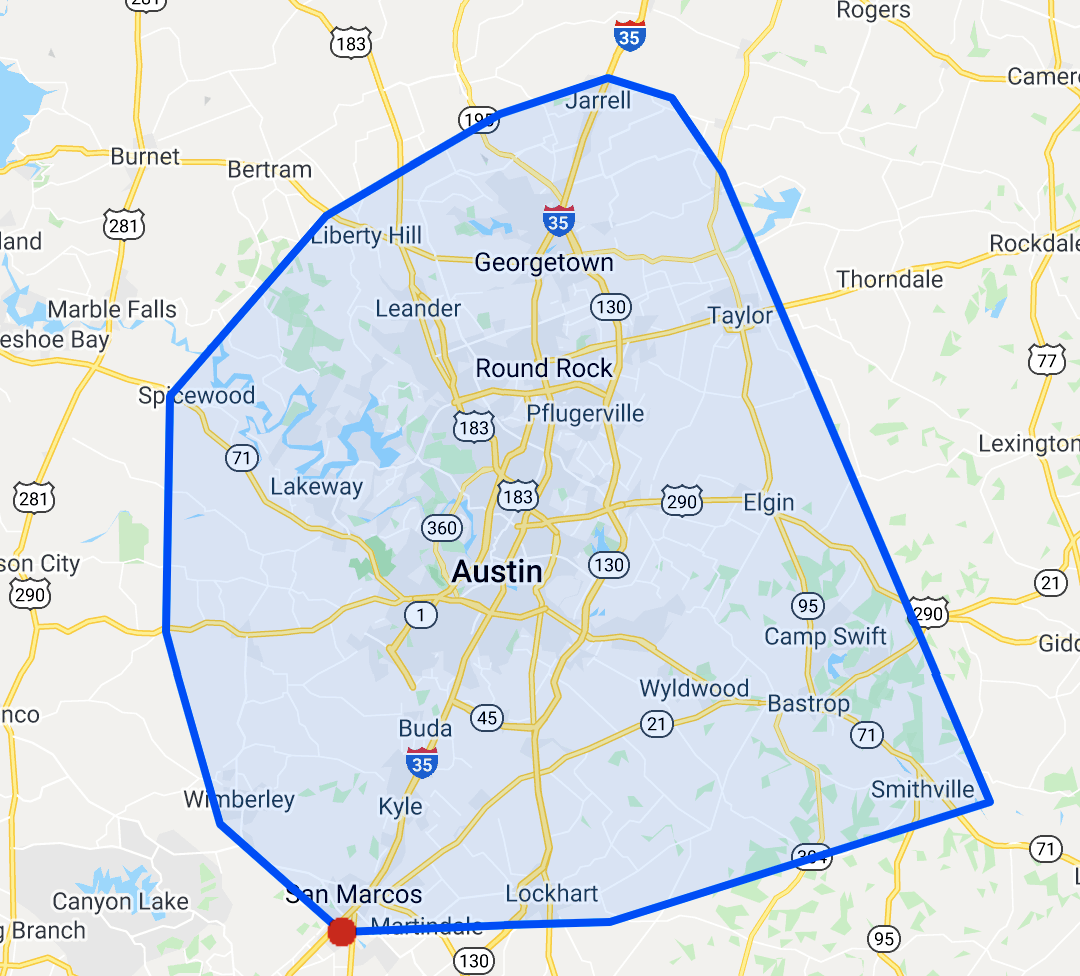 Client Testimonials
"Thank you so much for all of the help you have given us on the house on 44th St. You have made the transition to ownership easy and we are grateful for all of your recommendations and personal attention to detail." – Lynn D.

"Jason's a great guy, a super professional realtor who was really patient with us during our sale and move while juggling our daughter's school and tennis schedule and our 2 full-time jobs. Thank you Jason!" – The Keeler Family

"Jason is awesome. I've worked with other Realtors before who were pushy and not very helpful, but Jason was patient with me and my husband. He walked us through each listing and let us know about anything that looked questionable. He even picked up on stuff that the home inspector didn't. We learn so much from him. He made the home buying experience easy." – Andie G.

"Jason knows the Austin area housing market, and always has his clients' best interests in mind." – Mark H.
Homes Are Selling Fast