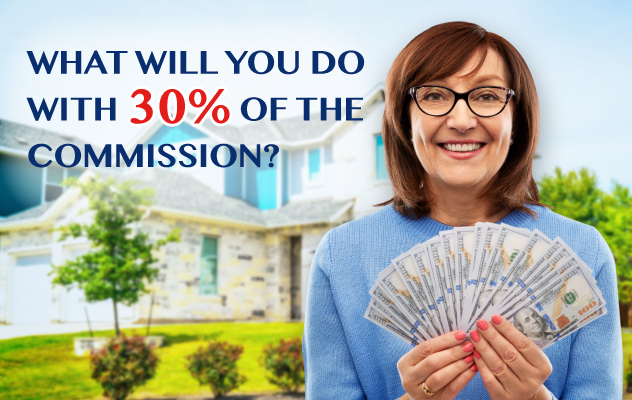 Find Your New Home & Get Rewarded
You play an important role in the house-hunting process, so why should your agent earn all of the commission? Our home buyer rebate program rewards your involvement and initiative. We'll write the offer and negotiate on your behalf with expert support that you can trust. At closing, you won't just get the keys to your new home – you'll also receive up to 30% of the buyer agent's commission!
Property Sales Price………….Rebate at Closing
$150k – $499k…………………..10%
Above $500k……………………..30%

On average, our home buyer rebate is worth $4,600! Get rewarded with cash when you close.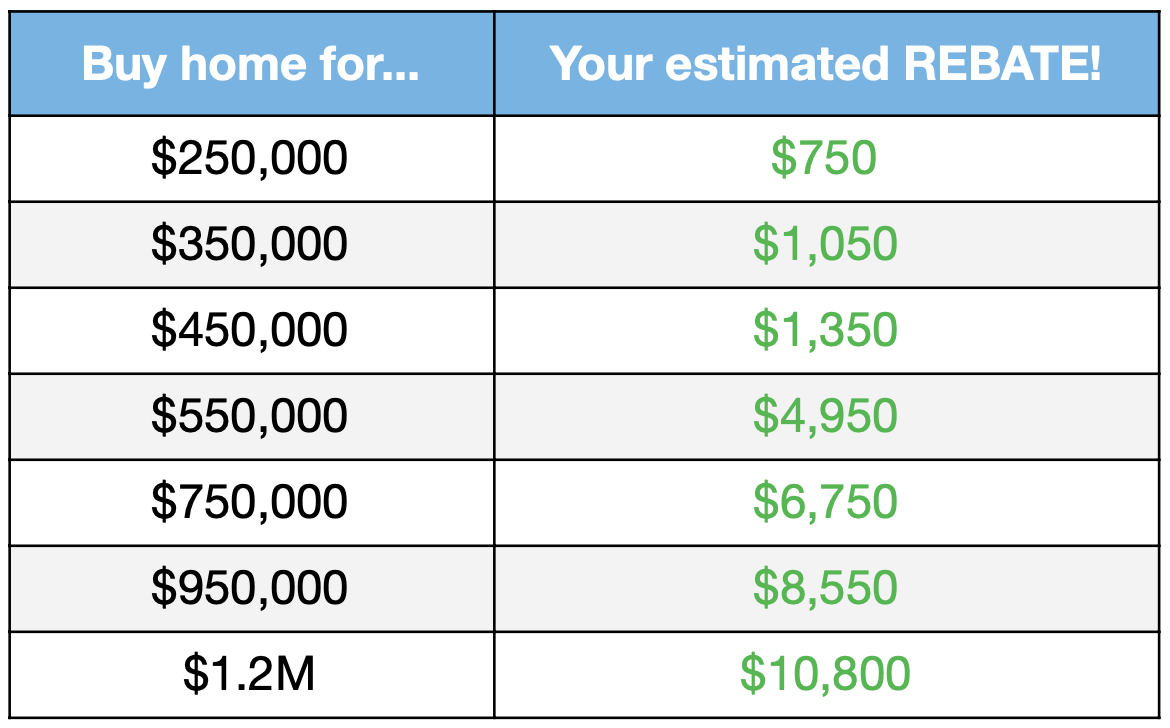 Estimate above is based on a 3% buyer agent commission.
Next Steps
How to Earn a Commission Rebate in Austin, TX
1. Start Preparing. Scroll through the multiple listing service (MLS) to narrow down your wish-list and see what's available. Connect with a local loan officer to get preapproved for a mortgage and set a budget. If you need recommendations, we can help.
2. Get in Touch! Contact us first before you talk to any Central Texas home builders or listing agents. We will register you as a client and safeguard the buyer's agent commission so that we can split it with you at the end of the process.
3. It's Time to Tour. You search – we show. We will personally walk you through the home and explain its key features. As a home buyer rebate client, you can tour the first property for free. Then, it's just $50 per showing until you find the perfect fit.
4. Offer and Closing. Our team will prepare and submit the offer, negotiate terms and repairs, and see you through to closing. Then, you'll get the keys, a high-five, and your commission rebate!
Did you know? The seller pays real estate commission fees for both agents. If you start the process without a registered agent, they may refuse to pay the buyer's commission. Talk to Jason D. White first and secure your home buyer rebate!
Service Area Map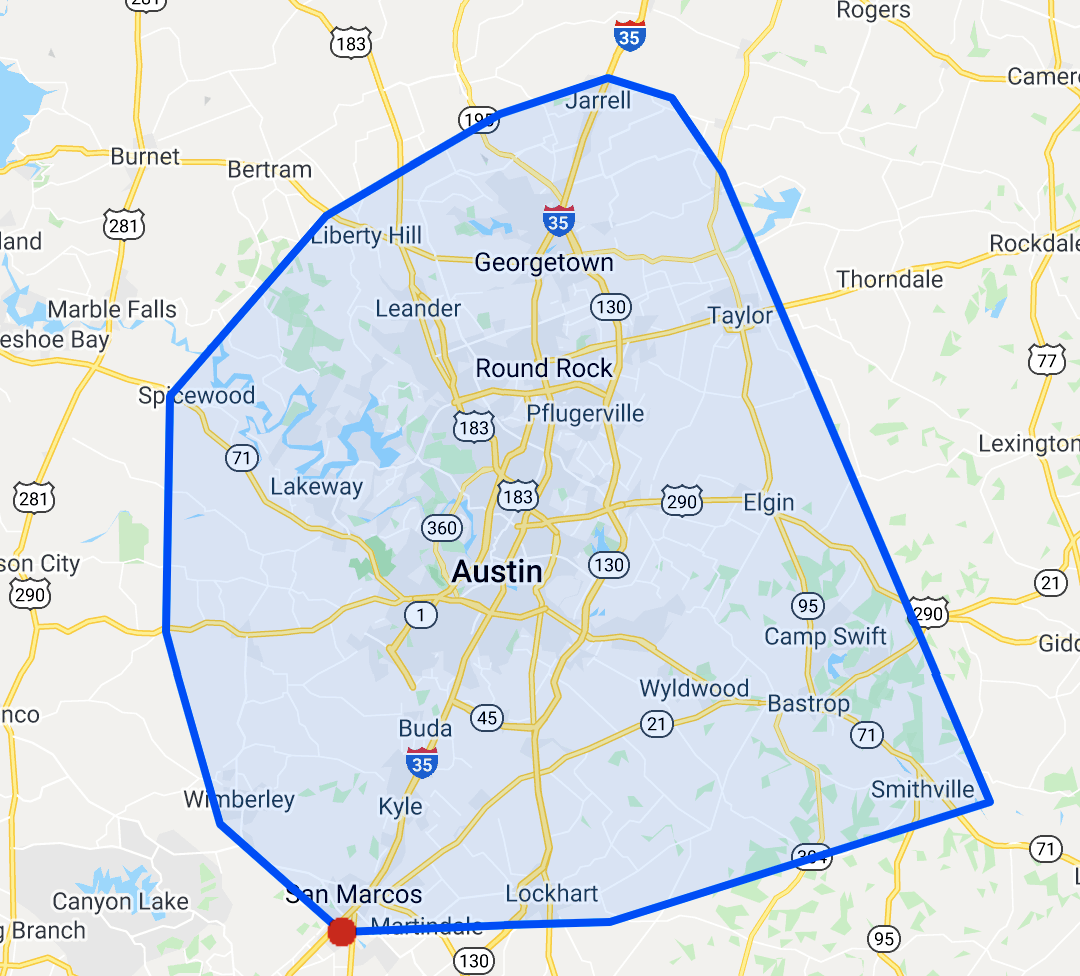 Our Why
Giving Back to Buyers
In Austin, the average buyer agent earns $12,600 for their 3% commission on a single home sale. We work extremely hard and take pride in our craft, but we don't do it alone. You're part of this, too. Most buyers take initiative and spend hours searching through home listings to find the home of their dreams.
Our unique home buyer rebate pays you back for the time and energy that you put into this process. Celebrate your new home and this exciting milestone with cash back! This commission rebate program challenges and improves the outdated real estate payment model.
If you do the work, you deserve to be rewarded. How much? The average commission rebate in Austin is $4,600! Offset your moving expenses, purchase new appliances, pay off debt, or throw an epic housewarming party – you've earned it.
Perfect for Experienced Home Buyers
The home buyer rebate program does not include a first-time buyer consultation, so we strongly recommend that first-time buyers choose a full-service buyer agent. You need a trusted advisor who can offer comprehensive support and guidance from start to finish.
If you already understand the home buying process and have previously purchased at least one home in Texas, you're the ideal candidate for this program! The Central Texas Home Buyer Rebate Program is set up for experienced home buyers.
Let's Get Started
Contact Jason to discuss your homebuying plans and secure your home buyer rebate.
Call 512-400-6261 or send Jason a message.

Meet The Agent
Work with a local and experienced Austin Realtor. Jason D. White has lived in Austin for over 20 years and has served Austin area home buyers since 2003.
Jason holds an Accredited Buyer's Representative (ABR®) designation. The ABR® designation is the benchmark of skill and quality for home buyer representation. The ABR® is awarded only to Realtors who achieve the experience and education requirements.
Happy Home Buyers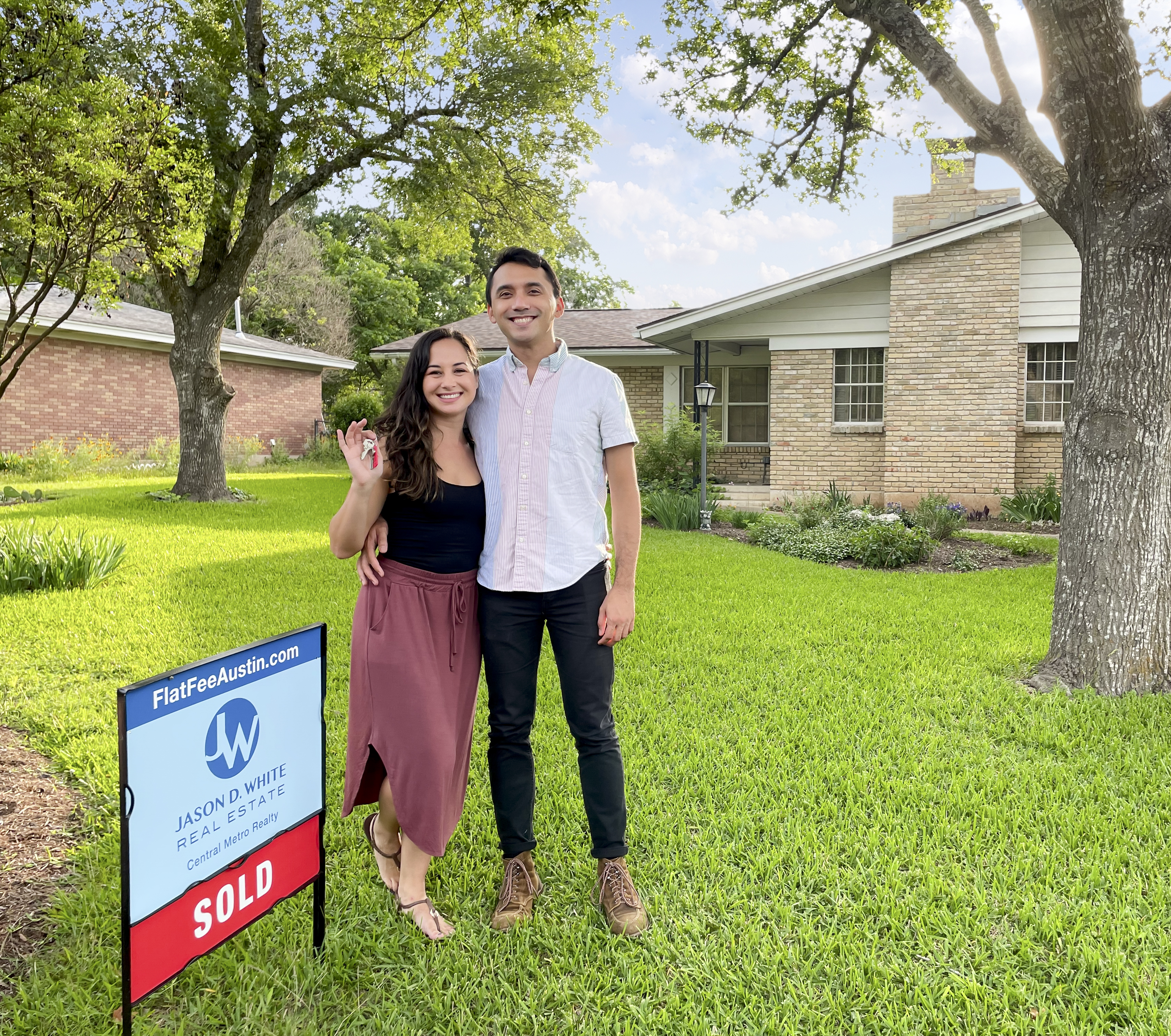 "Jason is a knowledgeable and trustworthy Realtor. He is very familiar with the various Austin neighborhoods. He is also familiar with what to look for with regards to the condition of a house and pointed out a couple things that I as an experienced home buyer had not thought of. His cash back service is obviously great as well and in my experience he did as much as if not more than the realtors who do not offer that. Highly recommended!" – V. Sharma

"Thanks so much for drafting a winning offer! The market is so hot and it was hard to place a competitive offer without your insights. Thanks again." – Ramya

"Jason is awesome. I've worked with other Realtors before who were pushy and not very helpful, but Jason was patient with me and my husband. He walked us through each listing and let us know about anything that looked questionable. He even picked up on stuff that the home inspector didn't. We learn so much from him. He made the home buying experience easy." – Andie G.

"Jason served as our Realtor for a condo purchase in Austin, TX. I can say without a doubt that he has been one of the best Realtors we have worked with! Jason is very detail oriented, knowledgeable, informative, kind, and on top of things. He had no issues going above and beyond and made our out of town buying process easier. We had a bumpy process due to external variables. Jason took action and stepped in making sure those problems were smoothed out providing an A++ experience. I would also like to add he's very responsive and prompt in questions. We would highly recommend him and will definitely continue working with him for future services." – Pri H.
Texas Real Estate Commission legal disclosure: Payment of the rebate is subject to the consent of the party the real estate license holder represents in the transaction and is subject to approval by a third party such as a lender.