Discount Real Estate Brokers
We're Local
We live and work in Austin and provide our real estate clients with full service broker representation from start to finish for the sale of your home — all at a serious discount and flat listing fee of only $2,995*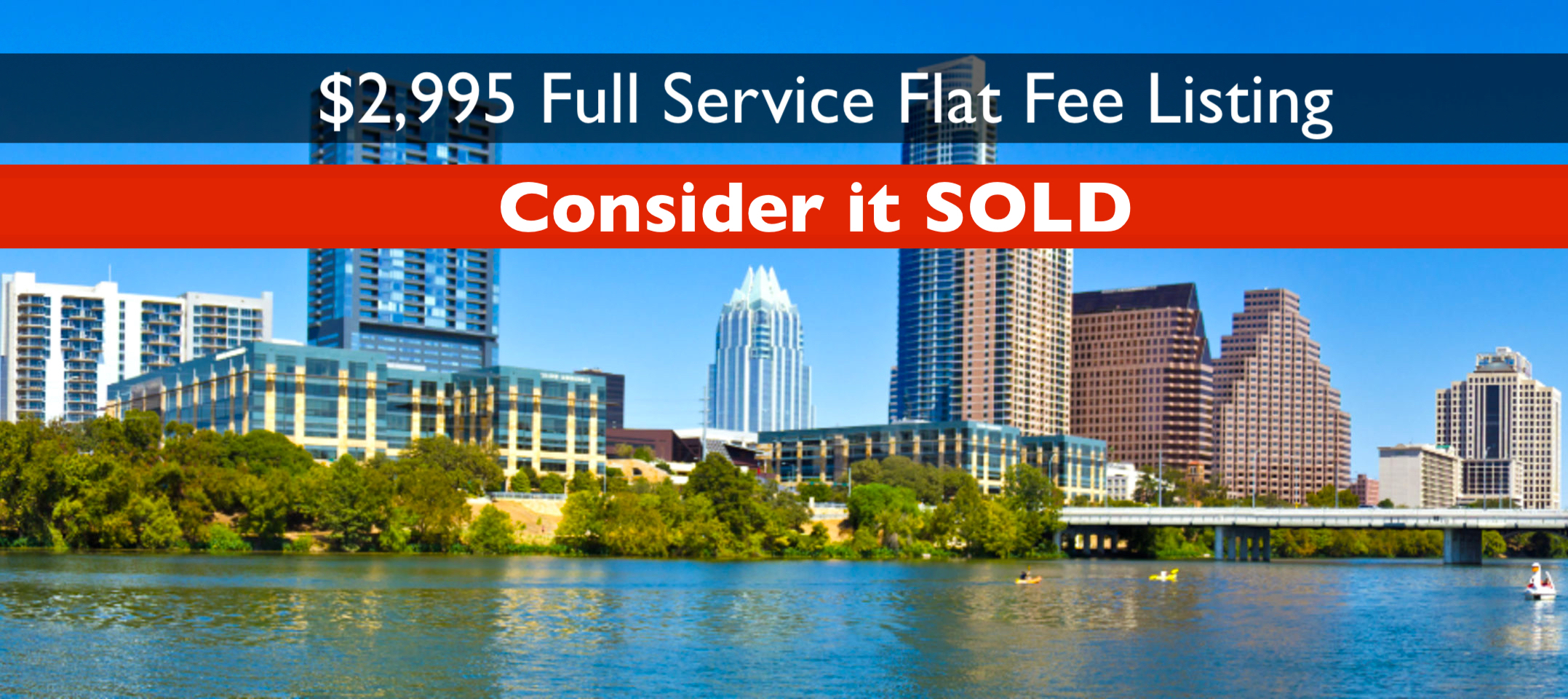 Smart Moves
On average, our Austin home owner clients save over $9k in real estate broker commission fees. No kidding.
Full Service. Not Full Price.
The advantage of hiring full service discount real estate brokers is you keep more money from the sale of your Austin home. You're on the hunt for discount real estate brokers to sell your Austin area home or condo and as you are probably discovering with your research some discount real estate brokers only put your listing in the MLS and the rest is up to you. Yikes. Not us. We are full service from start to finish and on average we save you over 70% in listing broker commission fees.
It's a better deal than the friends and family discount and even the 1% listing brokers.
Our Why
Why are we offering a discount and flat fee rate of $2,995?*
It's simple: We believe as property values continue to skyrocket in the Austin area, the cost to sell your home with a real estate broker is totally overpriced.
Why Hire Our Team?
Over 15 years of experience

Enjoy a hassle-free selling experience from start to finish

Feel confident that the listing is in the hands of a local real estate professional
Austin's Full-Service Discount Real Estate Brokers
We offer everything you would expect from full-service real estate brokers…all without the high real estate broker commission!
✓ Pay nothing upfront
✓ No setup fee
✓ Local real estate expertise
✓ Broker MLS listing
✓ Expert broker pricing guidance
✓ Professional photography
✓ Electronic key lockbox
✓ Proven real estate marketing plan
✓ 7 days a week agent support
✓ Weekly showing reports
✓ Contract negotiation
✓ Closing support
✓ Showing feedback
✓ eSignature platform
✓ Broker yard sign and real estate flyers
✓ Personalized service
✓ Closing statement review
✓ Seamless communications
Discount Real Estate Brokers Savings
When you pay our flat listing fee starting at $2,995*:





*A 2.5% buyer's agent commission is not included flat listing fee. List prices under $450k have a flat listing fee of $2,995. List prices $450k-$649k have a flat listing fee of $3,995. List prices $650k-$849k have a flat listing fee of $5,995. List prices $850k-$1.0M have a flat listing fee of $7,995. Fee paid at closing.



Service
Some discount real estate brokers take on as many new clients as possible. Not us. To ensure a high level of service, we only accept 5 new clients per month.
Super Satisfied Clients
"Jason and his company were very helpful, professional and easy to work with. I highly recommend working with them to sell your property. Their experience will make your sale and closing a snap! Thanks Jason!" – Gene G.

"I connected some close friends with Jason to sell their house in northwest Austin and he got them taken care of! I highly recommend him!" – Jordan R.

"Jason knows the Austin area housing market, and always has his clients' best interests in mind." – Mark H.

See client testimonials >



Keep More Money
We can save you over 70% in listing broker commission fees, when compared to a traditional 6% broker.
Get started with our Austin discount real estate brokers team and save thousands. Pay nothing upfront to get started.

Have Questions?